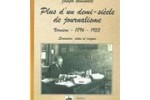 More than half a century of journalism
A journalist recounts his life, his region and his job ... Bronckart Joseph, journalist and editor of the Verviers newspaper "Le Courrier du Soir" was also active in the Catholic party. When he retired, he decided to tell his fifty years working as a regional journalist, from 1896 to 1953.
Texts: Mr. P. Bedeur and Zagaglia - Editions: Old Time, 2010, 213 p.
35 €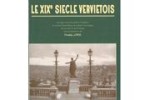 The nineteenth century in Verviers
This book, richly illustrated by an original iconography, offers an extensive and largely unpublished presentation of all the facets of the "Golden Age of Verviers," starting with the 1789 revolution and the end of the Principality of Liege until the start of World War I in 1914.
Collective work under the direction of Fr. Joris - Editions: Aqualaine, 2002, 382 p.
45 €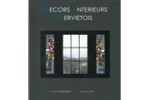 Home interiors in Verviers
Discover over 100 Verviers domestic interiors, including some of the most secret and intimate. From the 18th to the 20th century, the range of styles is wide between the classical period and the Modern style, but all reflect the good taste of the occupants of the time in their private homes, or the concern for the beautiful shared by designers of large public buildings.
Texts L. Klinkenberg - Photos: J. Spitz - Editions: Aqualaine - 2007, 315 p.
45 €