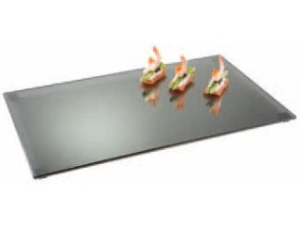 Baudouin Godfirnon is pharmacist. He has also specialized in nutrition. He is particularly interested in the possibility for everyone to act on their health, regardless of the genetic liability: it is a positive and active approach to health that is defended by the nutrition coach, author of the recent book "I am a reflection of what I eat."
The balanced diet is the heart of the lecture series that the guy promoting barrel cheese as generally beneficial food will give at the Tourist Centre for Wool and Fashion (CTLM) in Verviers, next fall.
These three conferences will take place on the Wednesdays 15/09/2014, 10/05/2014 and 11/26/2014 from 7:00 p.m. to 8:30 p.m., around three themes explored successively:
Introducing two new preventive health sciences: nutrigenomics and pharmacogenetics. The path of our food in the body and, as a corollary, how to eat.
Focus on the intestine, our "second brain"
Lecture on the nutritional information accompanying the product sold. The concept of Bio in Belgium and elsewhere
It is not necessary to participate in the whole cycle, you can attend only one, two or three conferences. You must nevertheless register, as the number of places is limited, in order to promote exchanges between the public and the speaker.
Registrations directly at CTLM 087 / 30.79.20 or infor@aqualaine.be. The lectures are held at the CTLM, Rue de la Chapelle 30-4800 Verviers.
Price € 1 per conference.
The site of the speaker: www.baudbag.be.