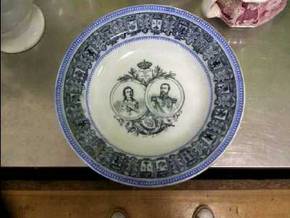 The CTLM, associated with Ms. Godard, AGAV guide (Association des Guides de l'Arrondissement de Verviers, namely The Guides Association of Verviers District), now offers groups of French-speaking visitors a day in the footsteps of Leopold II.
Exceptionally, the organizers make the group for you by allowing you an individual registration to the visit organized on Sunday, 5/10/2014:
From 11 am to 12:30 pm with E. Godard, you will find buildings dating from the late nineteenth century and relive July 28, 1878, the opening date of the Gileppe dam by Leopold II, who then spent 12 hours in Verviers.
Then you take a meal at the Tourist Centre for Wool and Fashion (CTLM), then visit the permanent exhibition dedicated to the history of the wool industry and fashion through time. End of the day at 3pm.
Reservation : 087/30.79.20 – Price 18€ (visits + meal).